My Life
By John Douglas Grange
September 1974
I was born at Good Samaritan Hospital in Portland, OR to Douglas John Grange and Corrine Marie Imel. I have a sister Lori Ann who is four years older than me.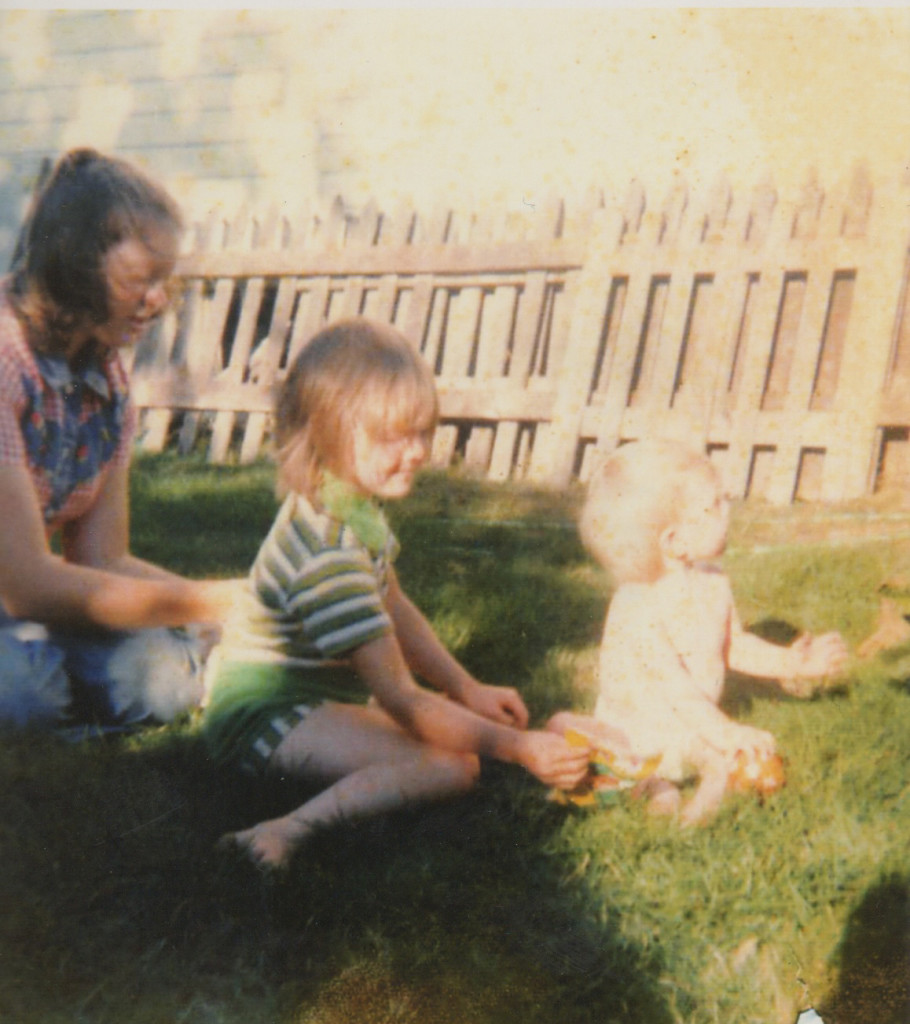 Spring 1976
My parents get divorced. Mom had a boyfriend she was sleeping with and Dad started to become abusive towards her. Dad gets primary custody and we move to Eugene, OR where his side of the family lives. Mom stays in Portland and buys a home with Earl.
Age 4
We move to Kintyre Street where two of my uncles have homes and our relatives live in four out of the five homes on the street.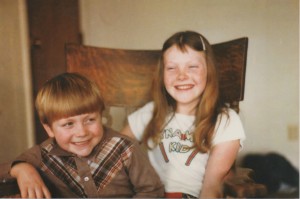 Age 10
Dad was laid off from Weyerhaeuser and I had to go live with Mom. Earl was moving out after eight years and Mom did not have it together. I was enrolled at the closest middle school for sixth grade and had a rough go of it. I was constantly bullied for being poor and white.
Age 11
I was transferred to another school for seventh grade. I was placed into a behavior class for my disrespect of authority. Really, I was poor in a upper-middle class school with dirty clothes, no lunch, etc…It continued into high school with the same kids and I remained in the same behavior class.
Freshman Year Age 14
Dad was back in Oregon after working as a carnie for awhile. He had a girlfriend and a job and he took me and we moved to Springfield, OR. I started at my new high school and even after two months I was not accepted. By second semester we moved to Cottage Grove, OR to be closer to Dad's work and I started in yet another school.
Sophomore Year Age 15
Shortly into my school year I get caught for having a toy gun in my locker and because of the zero tolerance policy for weapons in school I am expelled. Through the fate of my sister being in the night school program I am able to enroll there but I have to get a day job. I find one at Farrell's Ice Cream Parlor and start making friends and doing normal things with people. While I am in night school I can take the opportunity to become a junior councilor at outdoor school twice-a-year. I fully break free of my isolated life and become overwhelmed by friendship and doing something good for others.
Age 17
I leave school to work with my uncle Vernon in Tillamook, OR planting trees for a reforestation company. I spend a season there until I'm fired for being stoned at work.
Age18
I return to night school and by January I am off to Fort Leonard Wood, MI for basic training in the Army. This is a horrible experience and I am out of the military by March.
Spring '93 Age 18
I start my adult life working for Jay Reed, a member of my Mom's church. He works construction doing finish carpentry and I this is where I learn everything there is to know in the field. During the time between carpentry, I start working with another church man who runs a plumbing company.  Alan Hayden and Jay Reed keep me busy and with plenty of cash-money. I lived with one or the other and their families over the next three years, and during this time I was going to church and completely sober of everything but cigarettes.
Age 21
Mom offers me a job where she works at a wafer fab company producing micro-chips for specialized application. I move back home and start spending time with my sister Lori who also lives at home and works with us. We hit the clubs and start buying nice things. It's a real first for the both of us. Then I meet my first long-term girlfriend and move in with her. She lives conveniently close to work.
Age 23
I'm working long hours and sometimes have no days off for a month. I go back to work at Farrell's where the first real friendships in my life began. I still did occasional jobs for Jay Reed, so I was a big man on-site at Farrell's. I was an older guy with a nice car and plenty of cash. I felt like a superstar. I started dating a girl from work named Sarah. We had a great summer, one of my best. Sarah and I were not meant to last though. There was a lost pregnancy at the end and it hit me hard.
Age 24
I'm drinking heavily daily, I don't work and I'm living at my Mom's. I get an offer to start driving call girls to John's and it keeps me close to Yukon Jack so it works for me. In the process I start advertising for shuttle service for strippers from the clubs. I sober up again and I am moving up in the driver business for these girls. Two of them need a roommate so I take them up on it. One of them is Melanie who is the most down to earth girl I've ever known. She introduced me to some friends in the Family. Jeff and Maija are her best friends. Melanie has a two-year-old boy, Jonah, so I get a good job in construction to provide for them. Tuff Shed was great and everyone at work smoked weed so I fit right in.
June
Melanie leaves me to go back to Sasquatch. They buy a motorhome and head to places unknown. I'm really hurt.
Age 25 October
I break up with my rebound after Melanie. Jeff comes into town from a cabin he has been at all summer.  I start attending family parties and try LSD for the first time.
November
I meet two of Jeff's friends, Rob and Shadow. I quit Tuff Shed to sell LSD and move into a group house with Jeff and my girlfriend Mel, not Melanie, and about a half dozen others.
January
I figure out this was all a bad idea and get a job delivering bread at four in the morning and start couch surfing with friends. Still smoking week and doing LSD at every chance, I end up having a pretty bad trip and it results in my moving back to my Mom's.
April
After Jeff and I moved out of the house together he had to return to his cabin in Northport, WA. He almost immediatly broke his leg after returning and moved into his buddy Dane's cabin and spent the winter there. In April, he showed up in Portland and wanted me to move to Northport for the summer. I had been there the month prior for the Spring Barter Faire so I knew what to expect.
May
I head up to Crown Creek to grow some weed. Once I start getting things situated with life at the cabin I look over things that need repaired and focus on general clean up that needs to be done. Dad shows up around the end of the month and helps move a broke-down van from in front of the cabin. He also buys a chainsaw so we can clean up some slash piles around the property.
June
We get all the piles of trash cleaned out from under the cabin and in the out building, the garden tilled and planted and our starts going for the outdoor grow that summer.  I scout out good areas to plant but the water is definitely a concern for me. Jeff still limps a lot and is proving to be a lot more lazy than I was hoping for. Barter Faire is coming up so I get geared up for that but Dane wants too much money for the weed he has and there is no profit to be made. I would have asked the only other person I knew who had enough stash worth my time but he split for the weekend so I'm shit out of luck for making any money.
Barter Faire
Dad leaves for Portland Friday morning and Jeff and I drive to the fair. Jeff goes off to try to figure out how to sell a pound for 4K just to break even. I am pretty much stopped at the gate when I run into Jesse and Meeka and I hang out there the rest of the day. I end up seeing who is coming in and I recognize people I know. I see Nick roll through and tell Jesse what's up and everything going on with Nick. When night comes it becomes apparent that there is a shortage of wood at the gate. I find Jeff trippin' and playing guitar under the stage with all the trippers that just need to "calm down."
Saturday
I make an early plan to head back up to our cabin to load up on the wood we cut up from the slash piles. Jeff goes with me and afterward we swing by Dane's and let him know it's going to be hard to unload the weed for the price he wants. Dane doesn't budge from the 4K. I tell him Nick is at the fair. I had met Nick and Dane both for the first time at the Spring Fair so I was aware they knew each other. Jeff and I drove the wood back to the fair. Jeff went off to find Nick since he now knew he was there and I decided to go try to sell the .22 rifle dad bought me during his first visit. I was going to need some quick cash and that was the only option I saw since the weed thing wasn't working out. I sold the rifle for sixty bucks and then got my ass reamed by Meeka when she found out I had done it at the fair. Dane showed up at the fair in the early evening looking for Jeff. We tracked him down at Nick's Bronco and I asked Jeff to come out to speak with Dane. Nick and I had a quick "what's up, how you doing", and he introduced me as a Portland Family member to Josh. I left Jeff and Dane arguing over money and headed back to the front gate. I never saw Dane leave the fair but I also didn't see him the rest of the night.  After the coming and going at the gate slowed down, Meadow showed up and we spent the night in her bus.
Sunday
Jeff finds me helping a Portland friend pack up his booth for the trip home. Jeff is planning on taking Nick to Portland to clear up everything with our friends there. I warn him again it's not a good idea to be kicking it with Nickbut they have been friends for a long time. I see my friend off and then Dane shows up at the front gate. He's looking for Jeff again to settle up whatever they agreed to the night before. I let Dane know about Jeff's plans and he gets upset. I tell him about the shroom deal with Pappa Smurf and Dane wants to borrow my Bronco so he can settle up with Jeff at home instead of on the lot where who knows who might be watching Nick. I help him push start it because my starter's out and he leaves. Jeff, Nick and Josh split shortly after. I expect Dane back in a couple of hours.  The gate is pretty much closed so I wander around and score some cheap leftovers from food vendors packing up, lending a hand where needed. Jeff is gone and I have about a hundred bucks to my name. I could work it out to earn food at the Young's by helping Ken and Andrea out, but between that, the cabin, and growing I decide it is too much on my own. I decide to pack up while I still have gas money and head back to Portland. Dane finally shows up in the early evening about six hours after he left. He's all apologies which looking back is completely out of character for Dane. Dane offers to take me to dinner at the White Bird Tavern to make up for having my rig all day.  He tells me over dinner that Jeff didn't leave with Nick and Josh which is a relief to me. We head up and grab Jeff from our cabin and drive over to Dane's. I want a shower after a long weekend. Maija is at Dane's when we get there and she wants to hitch a ride with me to Portland. She was with Janell at the fair that day and knew I was going back. There was a discussion then on whether I was actually going to Portland because Jeff hadn't left with Nick and Josh like he planned. That's when I found out Jeff and Dane were both leaving anyway and I was over it. Jeff and Maija used my Bronco to drive back over to Crown Creek to stay and Dane and I stayed at Dane's cabin that night.
Monday
Jeff and Maija did not show up the next morning and I was worried that Nick had somehow gotten Jeff caught up in the shroom deal or something and that there was DEA all over. I am super paranoid. Eventually Dane talked me into walking over to find out what's up. Jeff and Maija had gotten my Bronco stuck in our culvert. Dane and I pushed it our, push started it and drove it up to the cabin. We loaded all of mine and Jeff's stuff and we went back to Dane's. Dane ran off with my Bronco again to see Kez and when he got back we loaded all his stuff. We dropped Maija off on the way and left for Portland. We got to Rob's about ten or eleven that night and I dropped Jeff and Dane off with all their stuff and went home to Mom's.
Following Week
I stored all my gear at Mom's and made plans to go on tour.  Annie, Shadow's girlfriend, just found out she was pregnant and they were going to skip tour. I bought all their tickets for the tour- two for each show all the way down to Shoreline.
Rest of June
I did tour with Rob. We stopped through Humboldt on the way back to Portland and then headed to the Rainbow Gathering.
July
After the Rainbow Gathering I went back to Portland. I assessed what to do with myself and someone offered me a job working with a bunch of Family in a group home. I continued living with my Mom since most people were still either at the Rainbow Gathering or the Reggae Festival just east of there.
August
I met Brianna and instantly connected with her. I had always seen her but she was a young gutter punk and I never thought she would give me the time of day. She did and she moved into my Mom's after a couple of weeks. I had a trailer on Mom's property and I was working and selling Os-Ps- mostly networking in hydroponics.
October
I was offered a chance to operate my own shop in Boulder, CO through a friend of Rob's.  Brianna was already doing a steady business in Aurora, CO so it seemed a good fit. I started making plans for a trip to scope out possible store locations. I went to the Tonasket Barter Faire where Meadow tells me about the missing guys from the Barter Faire and how they were found. I didn't even make the connection until Rob showed me a flyer with their names and photos that was being passed around asking for information. Yeah, I shit myself. We all thought it was so crazy but nothing was said about where the bodies were found, so I think I was the only one that was even clued into the fact that it had been Jeff and Dane. I didn't say anything to anyone.
November
I was making plans to leave Oregon.  I quit my job and was waiting for my Bronco to get out of the shop and to collect on some fronts I had out there. I got my Bronco out and went to spend the night at my Mom's to say goodbye before heading to Colorado. I got up in the morning to drive to Rob's to pick up product to take with me. I was arrested about twenty blocks from my Mom's house.